Uncategorized Sponsored
Save time, make better decisions with digital information via FCC AgExpert
October 26, 2021 By Sponsored by FCC
Technology should make tasks easier, faster or more secure – and options for managing farm information and data should do the same. In this article, April Popadynec, Product Specialist with FCC AgExpert, explains the value of digitizing farm information, records and data.
Popadynec explains having digital, shareable information means a farmer spends fewer hours in a day trying to convert information or files into digital files, and can easily connect professional advisors, accountants and agronomists with the information they need right at their fingertips.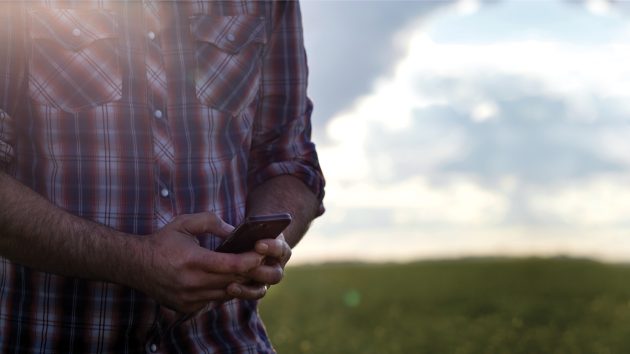 "These contacts, whether they be your accountant, agronomist or financial advisor, are more than likely asking for digital records, rather than a pen and paper," Popadynec says. "And so, if your records aren't digital, this can add an obstacle in benefiting from the resources available to you. And then just to quickly speak to the value, the biggest one is time saving, and we can all relate to that."
Saving time on travel can't be underestimated either. Even without a face-to-face meeting with your advisors, you can still make informed decisions, she adds.
FCC AgExpert supports collaboration and the movement toward more digitization in agriculture through farm-focused management software.
With AgExpert Accounting, Popadynec explains that you can share your books with your accountant simply with the click of a button. From there, reviewing and adjustments can be done digitally, allowing the farm to continue moving forward in a new business year – there's no need to wait for the accountant to finish up.
Better yet, there's no need to make an extra trip to the office if you happen to forget a few papers – it's all right there in your FCC AgExpert account.
With AgExpert Field, shareability is the name of the game. AgExpert Field and its mobile app allows an entire farm team access to the information they need right there, in the field.
Both of these programs are web-based, but even slow rural internet can handle the bandwidth required of it. With the AgExpert Field mobile app, as long as you have cell service, you're able to use it.
User experience is also very important. Popadynec says that she is fairly new to the team, and just started using FCC AgExpert this spring. "Even I was pretty surprised at how easy and user-friendly it all is. It's an awesome product, and it's come a long way," she says.
For more information on FCC AgExpert, head to AgExpert.ca.