Virtual Events
Top Crop Summit 2021 – Day 2
February 24, 2021 at 12:00pm EST
View and download the digital show guide here
The 2021 Top Crop Summit will connect farmers and agronomists with the latest agronomic research and production tips through a two-day online educational program. Click here to view the digital show guide.
Since 2016, Top Crop Manager has brought together farmers, agronomists and crop consultants with experts from the ag community to share new research, production practices and actionable strategies. Each year, our goal is to help farmers stay on top of crop management practices and trends to remain a strong farming operation. In 2021, our esteemed speakers will present the latest agronomic strategies, fieldwork and technologies to help you prepare for your upcoming season.
Although our platform for 2021 has shifted, attendees will receive the same great content they have come to associate with the Top Crop Manager brand. New for 2021, we're expanding the conference program with a series of live and on-demand presentations curated for attendees located in Eastern and Western Canada on Feb. 23 and 24.
This interactive event will arm you with the tools and information you need to kick off a successful growing season. Stay tuned for the full speaker lineup!
Register Now
Schedule
This event has been approved for CCSC-CEUs and 6.5 CCA-CEUs.
10 a.m MT / 12 p.m. ET
Opening remarks
Opening remarks from the Top Crop Manager editorial team

Speaker:
Dr. François Tardif is a professor in the department of plant agriculture at the University of Guelph.
Weeds resistant to herbicides in Ontario have been around for a while. Yet we are still battling this issue. The answer lies not only in the biology and agronomy of this issue, but also in the economics of farming and the human response to perceived risks. This presentation will encompass a brief history of herbicide resistance in Ontario and will also look at more recent developments. Some avenues for solutions will be presented, but we will also try to look into the future.
Speakers:
Steve Larocque and Dr. Craig Drury
11:30 a.m. MT / 1:30 p.m. ET
Break
Speaker:
Megan Bourns, Manitoba Pulse and Soybean Growers
Ever wondered if you can reduce your seeding rate without sacrificing yield? Or maybe if that product your sales agronomist keeps pushing actually works? What about if fungicide application pays? Whether it's these or other questions, on-farm trials are a powerful tool to inform your production decisions. This presentation will cover the need-to-know tips and tricks for conducting successful on-farm trials, bringing the power of research right to your field.
12:15 p.m. MT / 2:15 p.m. ET
Closing remarks
Gated presentations now available

Speaker:
Curtis Rempel, Canola Council of Canada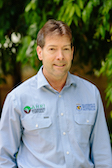 Speaker:
Dr. Hugh Beckie, Australian Herbicide Resistance Initiative/University of Western Australia
Product Demos
With Support from
Frequently Asked Questions About Top Crop Summit 2021 – Day 2
When & Where?
Top Crop Summit 2021 – Day 2 will begin virtually via Zoom Webinar on February 24, 2021 at 12:00pm EST. (For multiple event days - please see specific event page for date and time)
We will email you an access link to the virtual event 1 day and again 1 hour before your chosen event date(s).
If you don't see an access link in your email inbox, please check your junk folder. If you are still unable to locate the email, contact
Tara Jacobs
.
Why Virtual?
The safety and wellbeing of our attendees, sponsors, community and employees is our number one priority. By making this event an online experience, it eliminates the need for attendees and sponsors to travel in-person, while enabling them to still benefit from the event content.
What's Included?
Your registration provides you with VIP access to the keynote speaker, all live sessions, on-demand recorded content and product demonstrations. CCA and CCSC credits will also be available.
Sponsor Now
To participate as a sponsor in this event, please contact for more information:
Quinton Moorehead
National Account Manager
204-720-1639
Michelle Bertholet
Group Publisher
204-596-8710